News
#VwSSmite Road to Playoffs
1) Going into the tournament how did the team prepare?
A)We prepared like any other team would, Practice Practice Practice. We really worked on our draft phase, as in counter-picks and overall team compositions. We scouted most of the other teams to know their strengths and weakness, so we won in the draft phase and basically won before the game started.
2)Looking back at your wins, did you think it would be a 5-1 run so far?
A)Honestly we wanted a 6-0 but you cant win them all. Overall we are very confident in our abilities and we are very happy with our performance.
3)Who do you believe played you guys hardest?
A) We would have to give credit to "Losing Road". They definitely played us the hardest but we feel that the next time we meet, we will beat them.
4)With the playoffs next week, how do you think you will play against Angry Pikachus?
A) We do not take they lightly and know they are a strong team. When we met before they did take a game off of us but we have a solid game-plan and fixed our mistakes from last time. This should be a 3-0 in this match next week.
5)Who do you want to play out of the Torpedo vs. Losing Road?
A)I think Torpedo is favored to win but I think LR has the ability to beat them. As to who I would want to play, LR is a team I would like to play again.
6)What are you doing to prepare for this weeks playoff match?
A)Ideally we don't want to stress ourselves out over these next matches. We are definitely practicing because we know these teams are no jokes. When it comes down to it We just have to play our game and we will come out on top.
7)With so much riding on this first match (guaranteed promotional tournament placing) do you or the team feel more pressure in this first match?
A)Yes, we definitely feel the pressure but the team preforms well under pressures. The pressure gives the players more focuses and lets them really play their game.
8)Do you predict a 6-0 run in these playoff matches?
A) Quite simply put YES. We are very confident in our assemblies and we just have to show up the day of the matches.
9)Any words for your next opponent The Angry Pikachus?
A)We will see you on the battlefield.
*Match Highlights*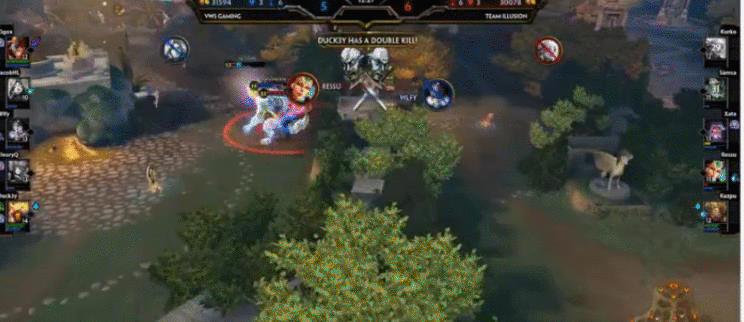 "Ducky: Fenrir finishing a Quad kill with no health"


"Zigox: Hou Yi landing a triple bounce with the skill shot"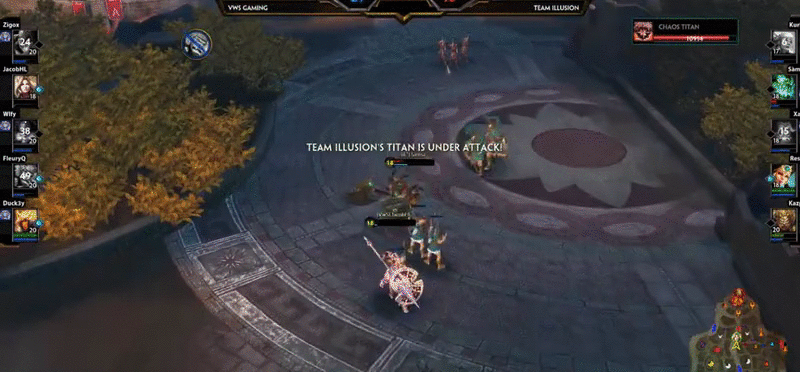 "JacobHL: Athena with the mad jukes"
Joe Levy